Artisan tradition and a spirit of innovation.
A tradition of craftsmanship, combined with innovation and research for sustainable production. These are the key elements of our entrepreneurial effort aimed at offering always certified quality products.
A diet healthy for us and safe for the planet
We have always put consumer health and respect for the environment first.
For this reason, we carefully choose raw materials, respecting the natural growing cycles. Moreover, recent international studies have shown how the plant-based market is not just a "trend" but represents a decisive turning point in the sustainable management of resources.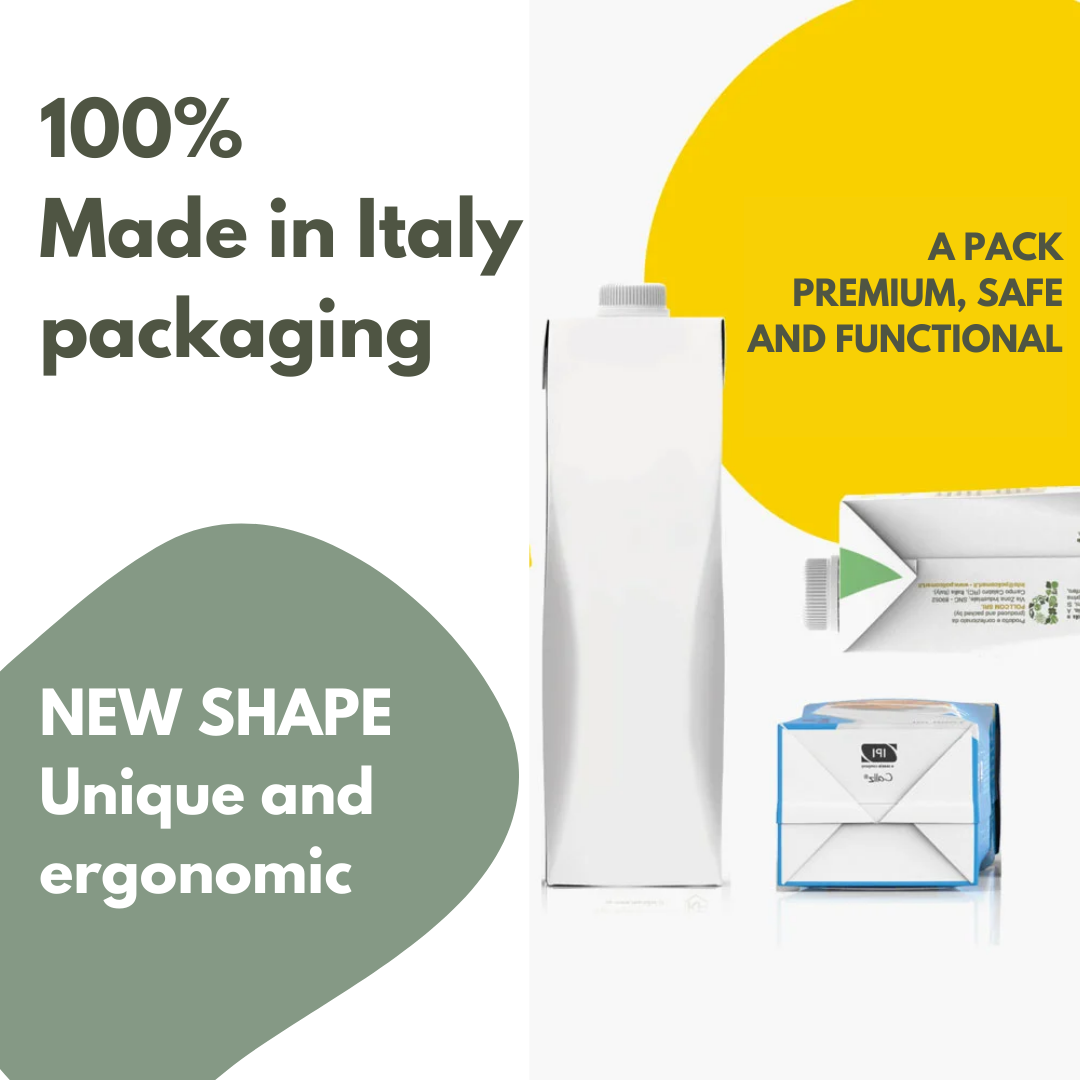 Packaging renewable up to 90%
Our aseptic packaging is renewable, mainly being composed of materials from renewable sources.
Product certifications refer to the control of the supply chain, origins and food safety.
The Organic Certification establishes compliance with the principles of organic production, that is, without the use of synthetic chemicals (fertilizers, herbicides, fungicides, insecticides, pesticides) and genetically modified organisms (GMOs).
Religious food certifications (KOSHER for the Jewish markets and HALAL for the Muslim ones) relate to the respect of some particular product characteristics. Finally, company food certifications (IFS and BRC) relate to all company's and stakeholders' processes.